Signs Your Loved One Needs In-Home Care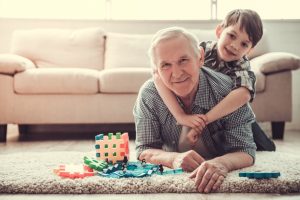 Aging-in-place is a real possibility thanks to home modification explicitly made for this reason. Grab bars, stairlifts, roll-in showers, and a wheelchair accessible sink are just a few of the adaptations that can be incorporated into a home to accommodate mobility limitations. But resolving these issues isn't the only concern as loved one's age. Tasks such as bathing, toileting, dressing, and eating are activities of daily living that become increasingly more challenging with age.  Knowing what signs to look for can help you determine if home care is necessary to assist with the everyday functions of life.
Declining Physical Abilities

Trouble walking short distances
Trouble with balance
Increased incidences of tripping or falling

Declining Personal Care

Lack of grooming
Decreased bathing or showering
Dirty or stained clothing
If you notice these warning signs, it may be time to intervene. It's in their best interest to be sure their home is making use of all the appropriate safety modifications as well as introducing home care services.