5 Benefits Of Adding Stairlifts To Your Home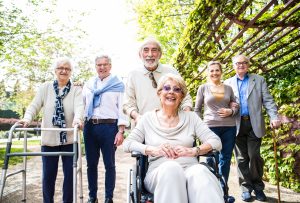 For lots of seniors, the stairs can become too difficult to navigate due to limited mobility, lack of stability, or increased weakness. As a result, the stairs at home become a daily hassle, and something they try to avoid. When the stairs become a challenge, it's only natural to consider downsizing to a single-level home or moving into a senior living facility. But for most, this isn't preferred, as they wish to remain in their family home. Fortunately, the installation of a stairlift provides a solution with many benefits.
#1 Arguably the most important benefit of a stairlift is that it provides a safer way to use the stairs at home. Using a motorized chair to get from floor to floor reduces the risk of injury and the likelihood of falling.
#2 Stairlifts are very easy to operate. Typically you lower the seat, sit on the chair, fasten the seatbelt, and press the button to ascend or descend the stairs.
#3 Stairlifts feature comfortable padded chairs with a soft back, seat, and armrests and offer a smooth ride.
#4 An AARP study found that 90% of seniors would prefer to age at home rather than move to a senior living community. Being able to remain at home is very important for most seniors, and stairlifts allow them to do just that.
#5 With the installation of a stairlift, a senior can regain their independence and freedom as the lift will provide a safe and easy way to access the basement or upper level of the home.