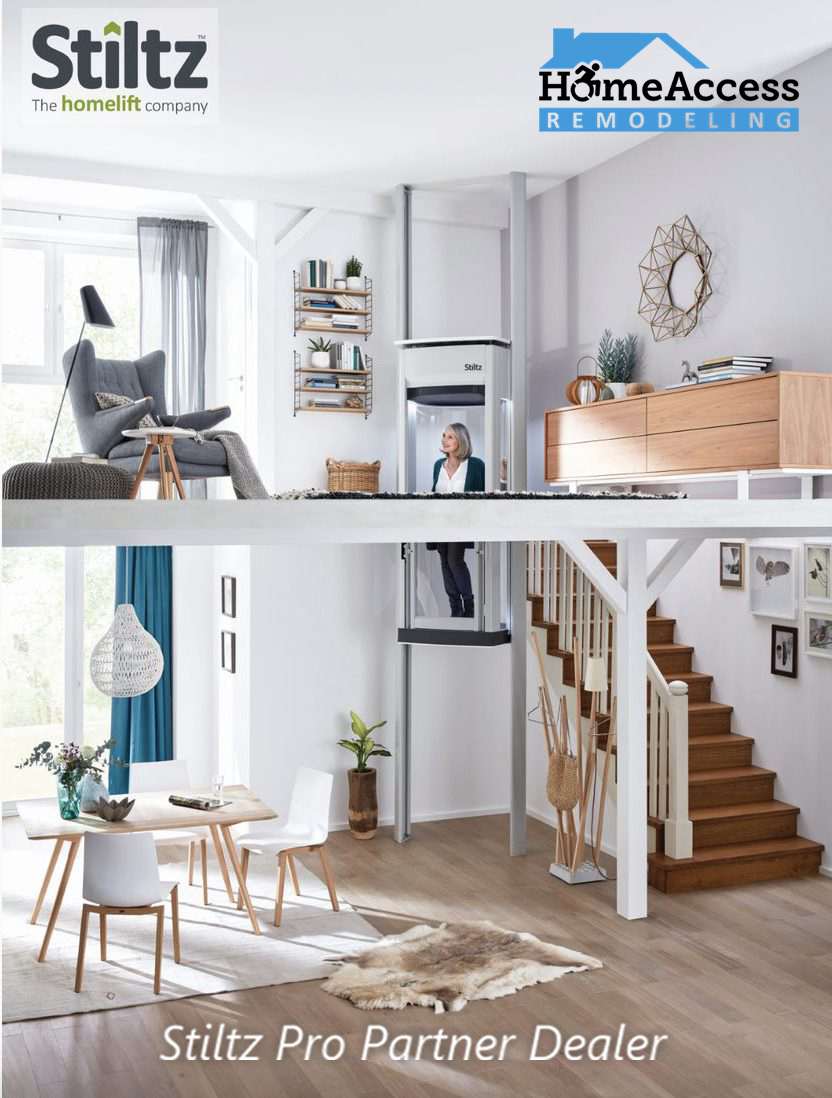 For those of us who use wheelchairs or have limited mobility, stairs can transform any home into a physical challenge. Standing at the bottom of a staircase and looking up can be overwhelming.
But with the right modifications from Home Access Remodeling, your life can become easier, more accessible, and more satisfying. Let's make it happen!
Home accessibility is all about recovering your independence and regaining confidence in your mobility. A house elevator from our Kansas City residential elevator company is a perfect solution to make your home entirely accessible. In-home elevators are nothing new, but in recent years the market for them has grown substantially, primarily because:
They have become much more affordable.
Modern elevators are attractive and add a luxurious aesthetic.
They have become a lot less intrusive on the structure of your home.
New technology allows you to customize the elevator to fit your needs.
While innovation has made it easier than ever to get an elevator in your home, it is realistic to expect that your property will undergo significant modification, simply because you are installing a rather sophisticated addition. That is why it is important to trust the job only to a dedicated, licensed, and knowledgeable residential elevator company in Kansas City. Home Access Remodeling is that contractor , and our testimonials and length of time in the business point to the assurance that we are experts in our field. And we want it that way because we are passionate about what we do. It is important to us to not only help our community with their accessibility needs but make a great impact in a person's quality of life.
Our passion translates into our guarantee that we will do the job right. That means:
Safety: with children and the elderly, stairs are an obvious hazard. An elevator eliminates that danger but comes with its own safety protocols. We make sure your elevator operates safely, and let you know how to safely operate it.
Equity: a properly installed in-home elevator will increase the value of your property.
Lifestyle: a load-bearing elevator will allow you to remain in your home longer than anyone thought you could.
Your life and your home belong to you. Don't let anything block you from enjoying either one. Contact our residential elevator company in Kansas City today at 913-365-0345, to create a home environment that truly meets your needs!