Added Safety Features for Seniors at Home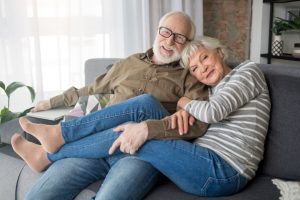 It's a fact of life that as we age, we experience the world a little differently. People over 65 are often dealing with health issues that result in poor balance, limited flexibility, reduced eyesight, and weakened muscles. No matter how routine the activity or how familiar the surroundings, at some point, all senior citizens are at risk for accidents as a result of these changes.
Safely aging in place requires modifications to a home to ensure ease of movement. Disability remodeling in KS will make getting around much less challenging. Comfort and safety are of the utmost importance for seniors planning to age at home, and simple changes around the house will result in a senior who is better equipped to age in place.
Home Modification Checklist
Main Living Spaces
Rearrange furniture to create clear pathways without clutter
Add more lighting to remove dark areas and help illuminate walkways
Ensure flooring is non-slip
Kitchen
Move regularly used items to easy-to-reach spaces
Install ADA compliant counters
Add appliances with easy-to-reach controls
Bathroom
Install grab bars around the toilet
Add a walk-in tub or roll-in shower
Install anti-scalding devices to ensure appropriate water temperature
Home Access Remodeling is proud to be your source for disability remodeling in KS and MO. Our specialists offer a wide array of home modification and remodeling services. Contact us today for an in-home evaluation.